Catamaran Sailing
Catamarans are the fastest sailing boats on the water. This Olympic sport is alive with lots of different possibilities on flat water as well as at sea.
Book a catamaran lesson and we guarantee following:
Excellent practice area at the Veerse Meer
Get your lessons on fast and advanced Nacra Catamarans
Certified sailing instructors
International VDWS teaching system and certificate
Courses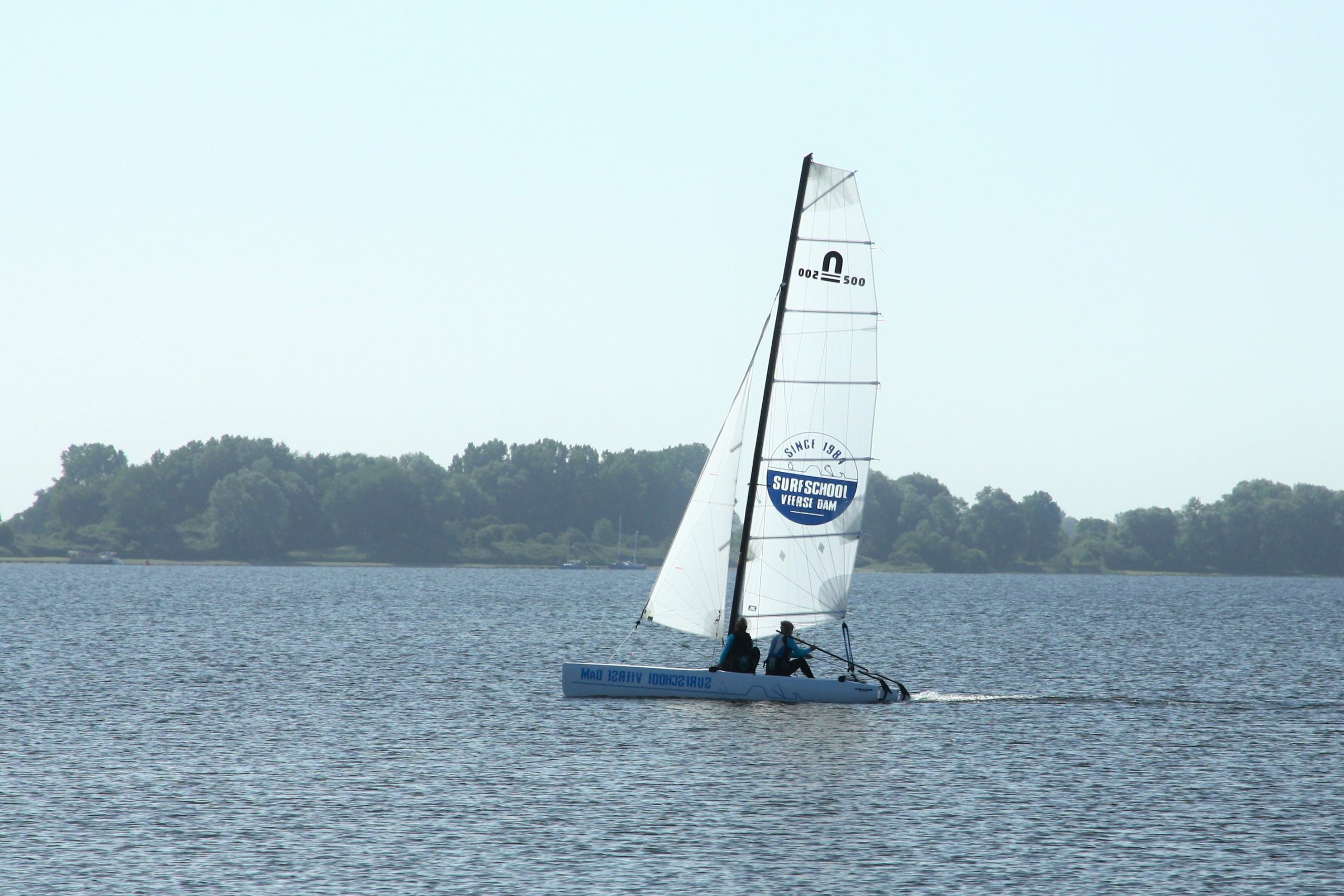 Catamaran intruduction lesson
During the first catamaran sailing lesson you are going to sail together with the instructor and you will learn how to start/ come back, handle the sailing lines, moor and tack. After that introduction you can decide if you want to join the basic course.In de eerste catamaranles ga je samen met de instructeur het water op. Je leert afvaren / aankomen, schotvoering, bijliggen en overstag. Na deze kennismaking beslis je of je verder wilt met de basisopleiding.

Lesson for 1 or 2 persons (incl equipment)
private€ 65,- pp
2 persons€ 48,- pp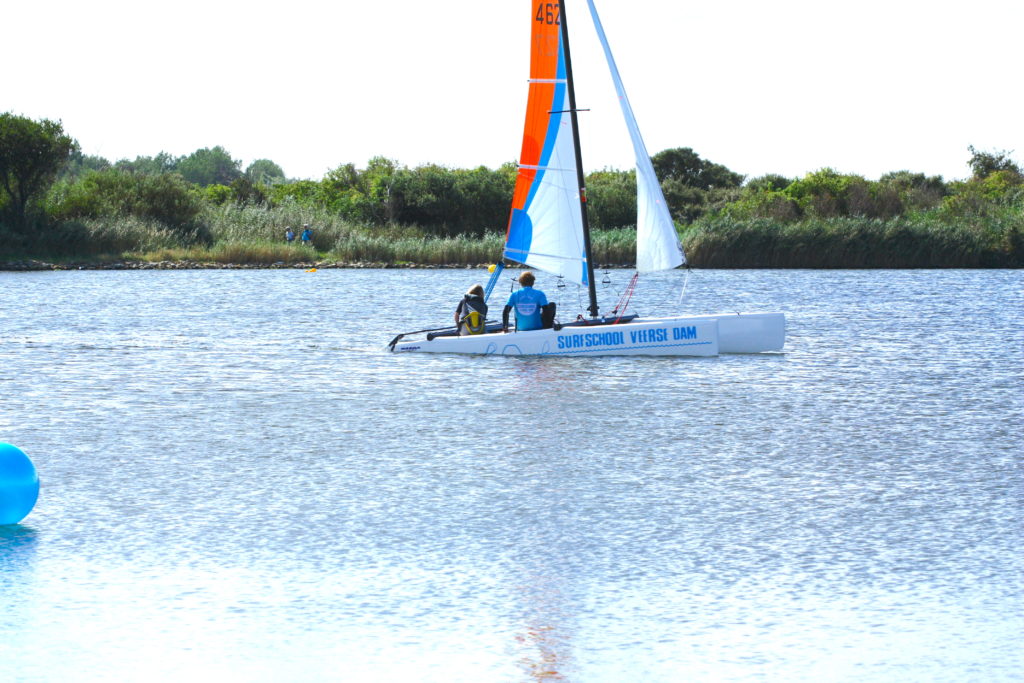 Catamaran Beginners Course
The Beginners Catamaran Sailing Course includes 4 separate sailing lessons. Two lessons of one hour and two of two hours each. You are going to learn how to handle a catamaran on your own in up to 4 bft. The sailing lessons are spread over different days. The Catamaran course includes a course book.

6 hours in 4 blocks (incl equipment)
private€ 330,- pp
2 persons€ 255,- pp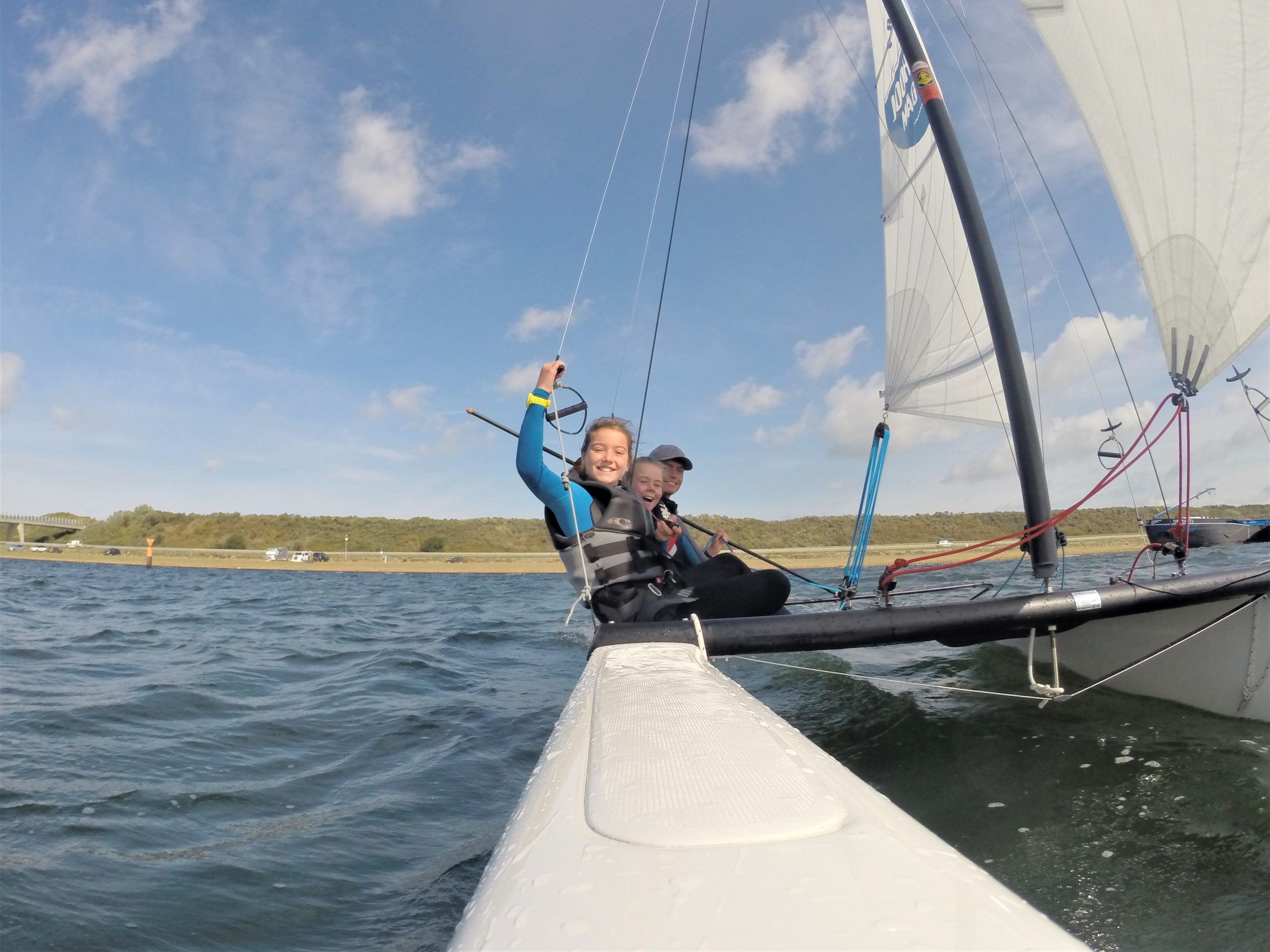 Catamaran Kids Course
For kids till 12 years we offer a special kids course which contains 4 catamaran sailing lessons. The kids go sailing together with the instructor. In a safe but playful way, they learn how to handle and sail a Catamaran.

4 Lessons of an hour
Private€ 205,- pp
2 persons€ 170,- pp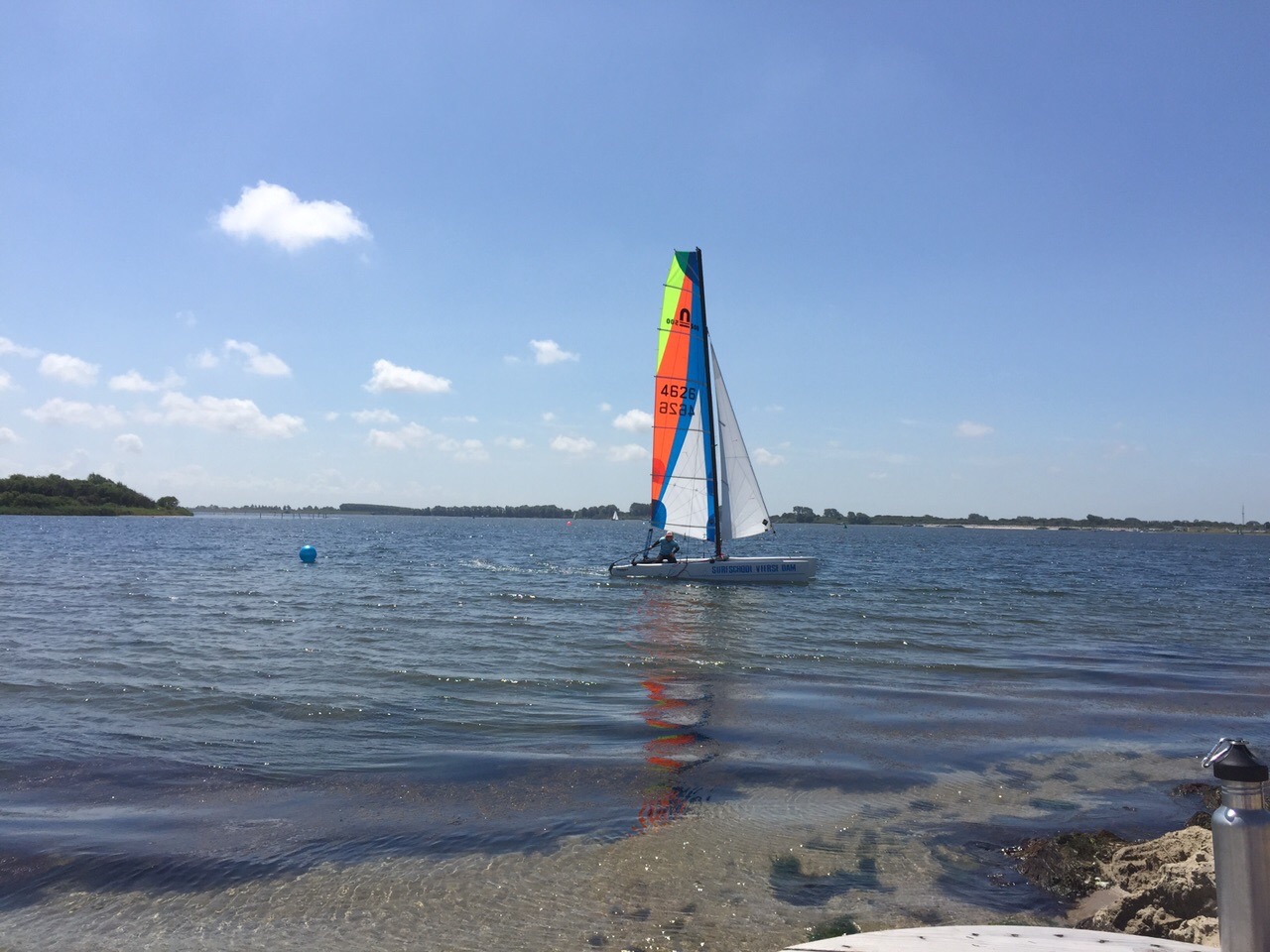 Exam Catamaran Sailing (VDWS)
You can take an exam with us for an internationally recognised VDWS certificate that allows you to rent catamarans.
We recommend you to have at least 15 hours of lessons before the exam.

Kids can also take part in a skill test to receive a certificate, which allows them to rent a catamaran as well, if they are 15 years or older.

Theory and Practice
€ 90,- pp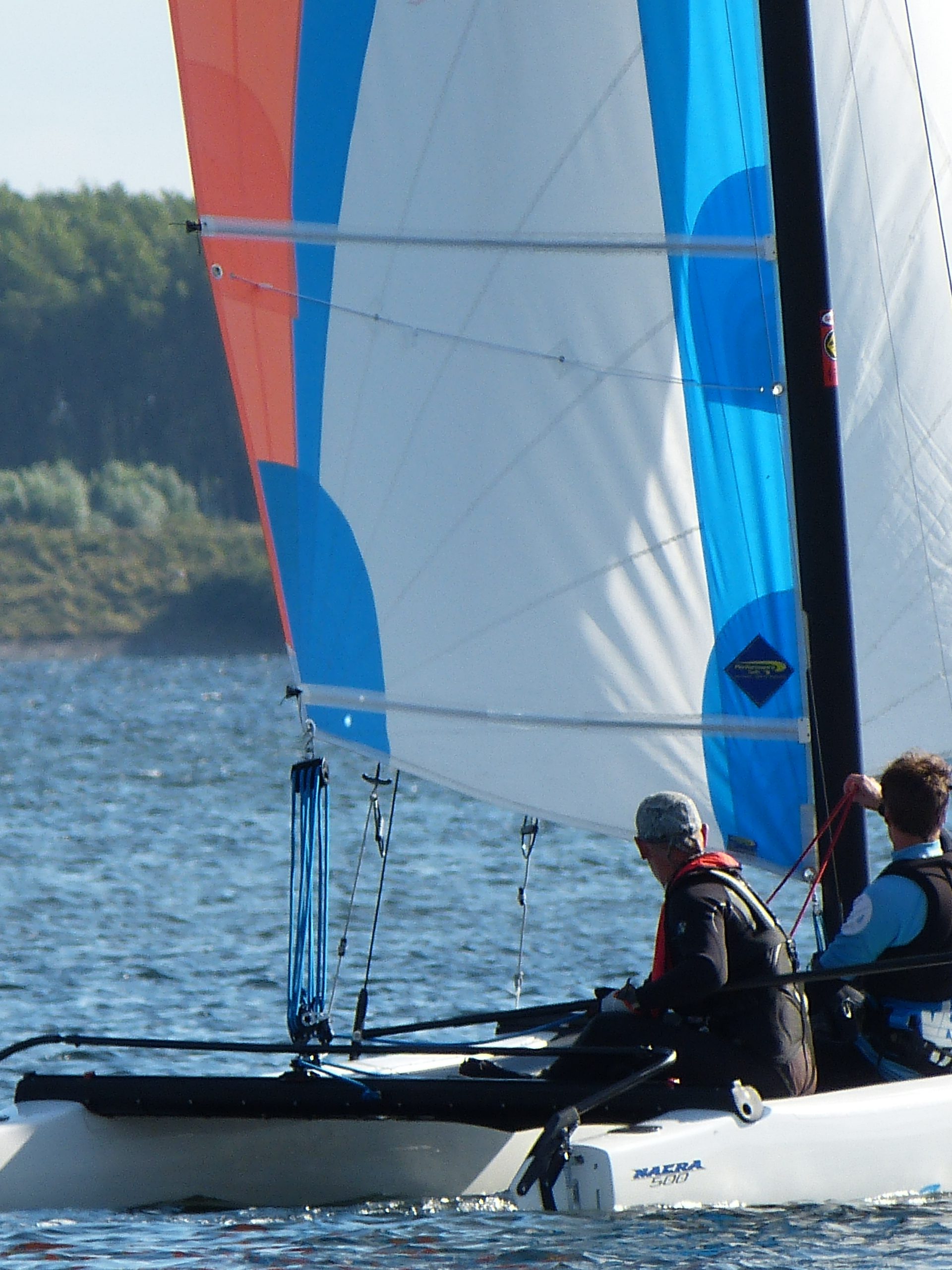 Exam Training
You want to do your exam. The basic course is usually not enough for the exam, if you have never been sailing before.
Therefore we offer a two hour training session with an instructor. He will check your skills and help you to get ready for the exam.
You will get a lot of practical training with the assistance of one of our instructors.

2 hour block
private€ 100,- pp
2 persons€ 75,- pp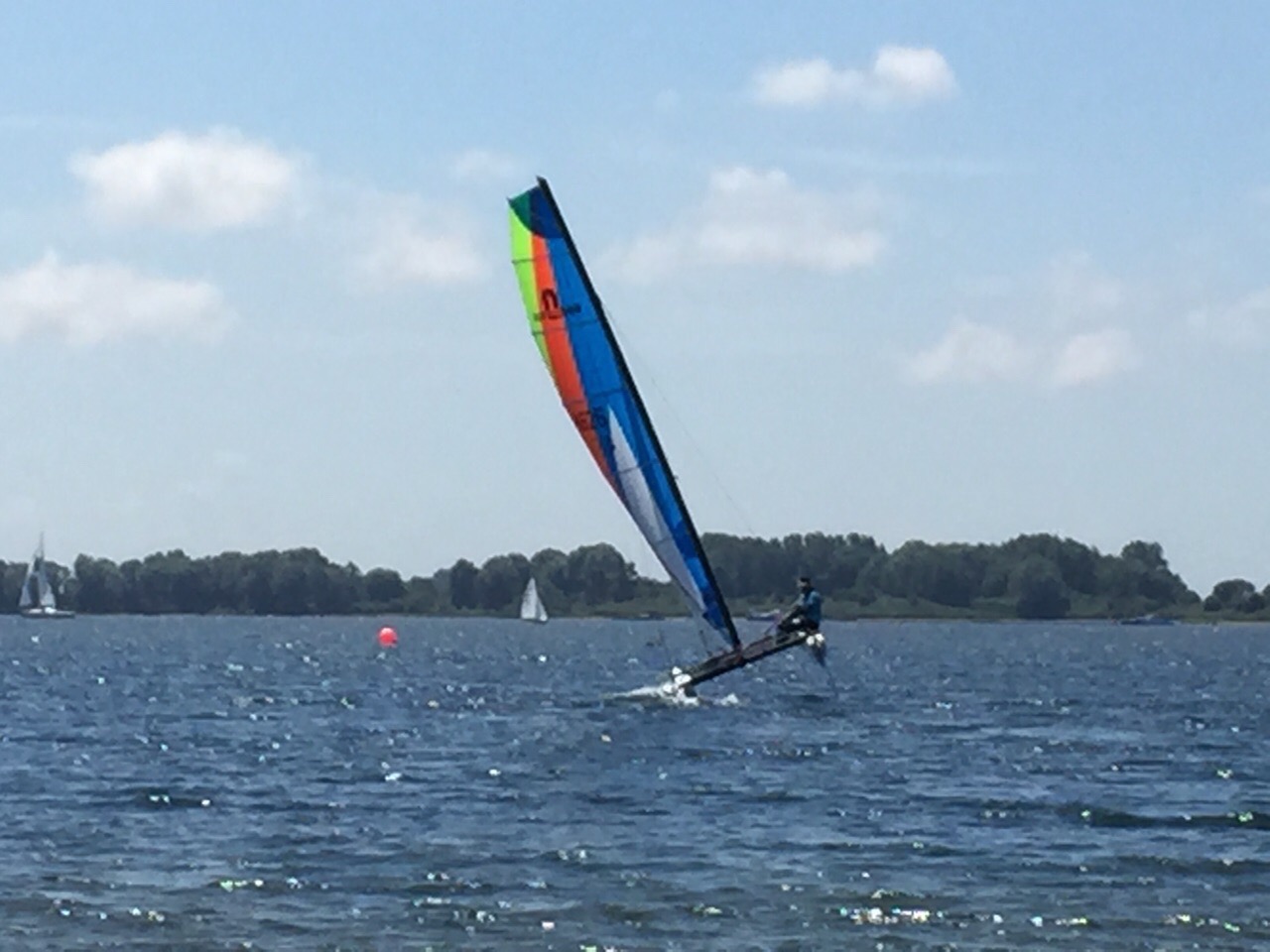 Advanced Catamaran
Course
Together with the instructor you will go sailing and learn how to use a harness and control the Catamaran with stronger winds (4 Bft. or more). This course is also perfect if you want to refresh your skills again.

2 hour block
private€ 100,- pp
2 persons€ 75,- pp

---
You can't find the info you're looking for? Then get in touch with us or have a look at the faqs.
---
Rental
(Existing clients, VDWS certificate and insurance* required)
| | |
| --- | --- |
| Catamaran (incl. wetsuits, vests and harnesses) | € 55,- /hr |
| Discount card 8 hours (incl. one wetsuit, vest and harness) | € 350,- |
| VDWS Insurance | Safety Tool |
| | |
Week Sportscard
Do you want to have an active week on the water and try out different watersports? Then the Week Sportcard is for you!
With this card you can do 2 courses, each in a different sport. Furthermore, you can rent equipment, this is included in the card.
For example, you can choose a combination of Windsurfing and Kitesurfing, Windsurfing and Catamaran or Kitesurfing and Catamaran.
Price: €450 pp (see conditions)