Learn to wingfoil!
Wingfoil is the new watersport where you float above the water with a wing in your hands.
What do you need?
The two basic components are the wing and the board. As a board you could use an SUP or a windsurfboard, but it becomes even more fun with a foil board. This has a hydrofoil that provides lift out of the water.
Of course you also need some wind and a nice spot. We have that spot with the latest equipment, the AirWing by Starboard and Airush.
What is the difference between wingfoiling and windsurfing or kitesurfing? With windsurfing, your sail is attached to your board and with kitesurfing you steer your kite using the lines. The wing is separate from your board and you hold it directly in your hands.
You don't need any windsurfing, kitesurfing or foil surfing experience to start wingfoiling, but it does help if you have.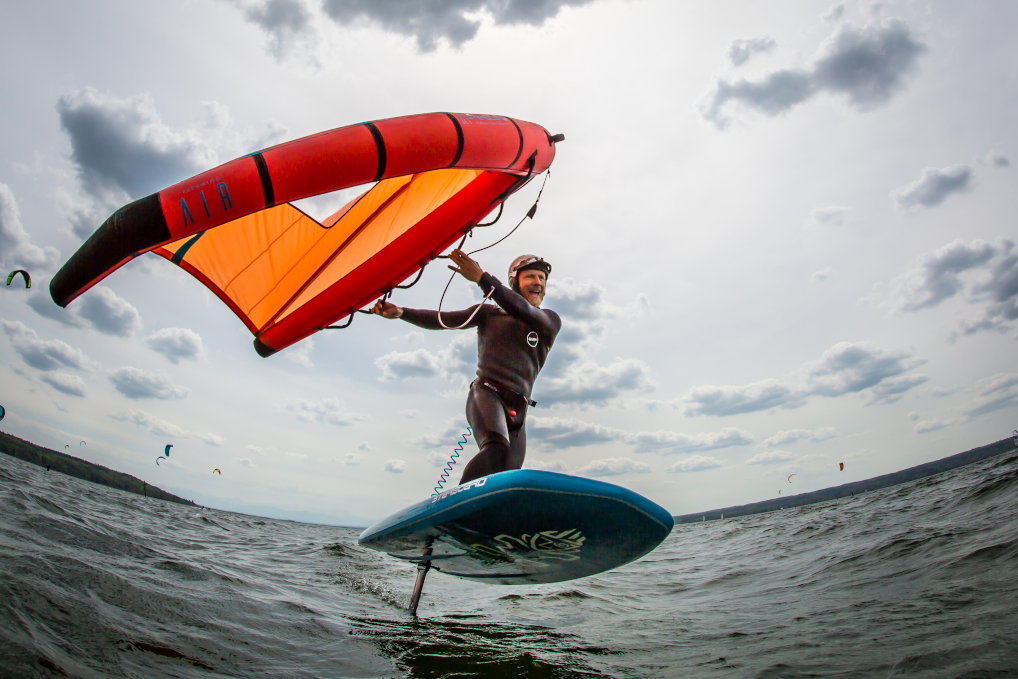 Clinics: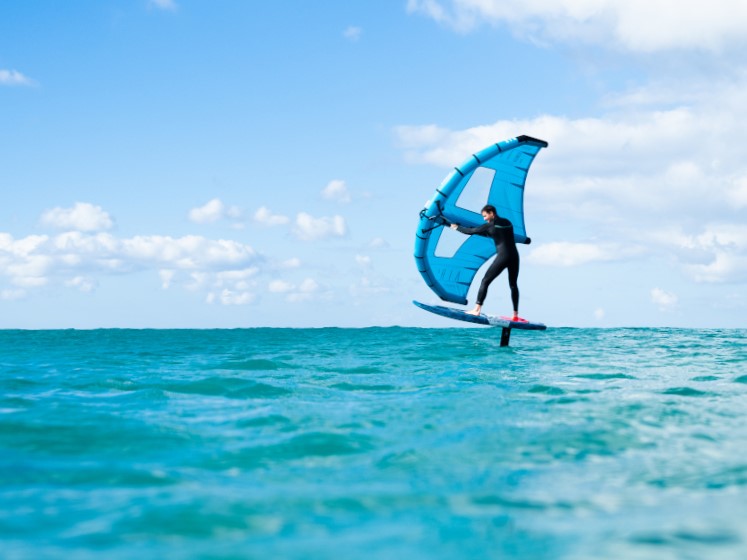 Wingfoil
In the first clinic, you learn how to handle the wing. We do this on a stable board. You'll learn:
– Knowledge of equipment
– How to start
– How to steer and stop
– How to turn around

In the second clinic, when you have the wing well under control, we switch to the foilboard. You'll learn:
– Knee down, get up and sail on
– How to generate lift
– How to keep the balance
– How to steer

How many lessons you need partly depends on your water sports background. If, for example, you already know how to windsurf, you will learn a bit faster.

Clinic 1, the basics
(2 hours with 1 or 2 persons, incl equipment)
private lesson€ 143,- pp
2 persons€ 116,- pp

Clinic 2, the foil lessons
(1 hour with 1 or 2 persons, incl equipment)
private lesson€ 77,- pp
2 persons€ 61,- pp


Supervision: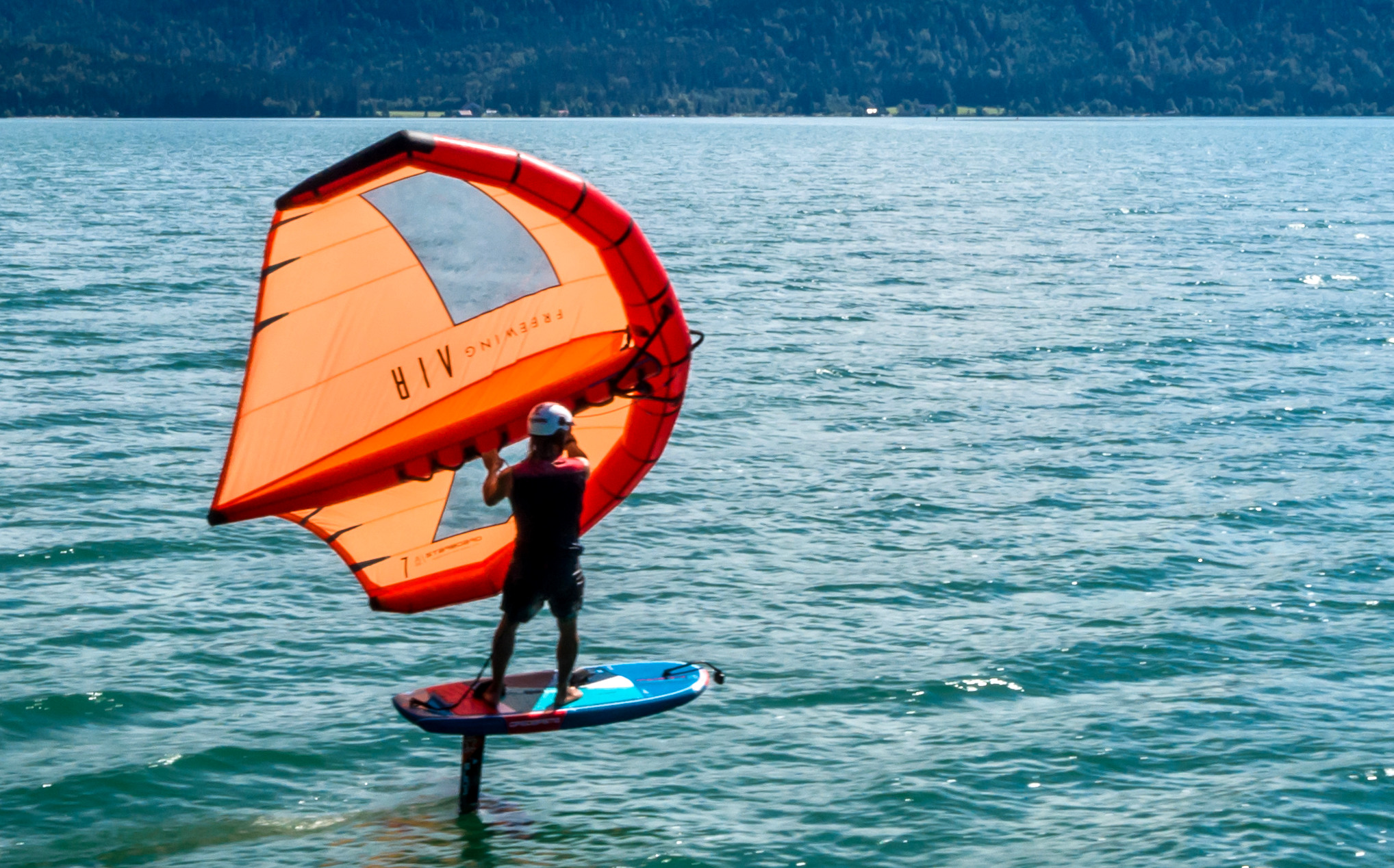 Wingfoil Supervision
You made your first "flights" where you could take off and come up on the hydrofoil. Now it's a matter of lots of practice! This can be done under the supervision of the instructor who provides support from a dinghy. He takes you to a suitable starting spot and makes sure you get back. In between you get tips to improve your technique.

2 hours max 4 persons, incl equipment€ 105,- pp


---
You can't find the info you're looking for? Then get in touch with us or have a look at the faqs.
---
Week Sportscard
Do you want to have an active week on the water and try out different watersports? Then the Week Sportcard is for you!
With this card you can do 2 courses, each in a different sport. Furthermore, you can rent equipment, this is included in the card.
For example, you can choose a combination of Windsurfing and Kitesurfing, Windsurfing and Catamaran or Kitesurfing and Catamaran.
Price: €505 pp (see conditions)